Elegant and cute bob hairstyle is the most frequently chosen style for any occasion be it formal event or beach party. Simple bob is the easiest trick to create neat look without styling hair beforehand. No matter you have super sleek or wavy hair you will be able create fabulous bob hairstyle.
#1
There are handrid  styles of bob up-do for any taste and occasion, all you need is to be creative and stay in touch with the latest trends to have stunning look. Talking about latest bob hairstyles, I must say that all styles are a nit messy and relaxed that will be smashing on hot summer weather. Forget about perfectly polished and tight bobs and opt for more relaxed and messy styles to boost your sexuality and natural beauty..
#2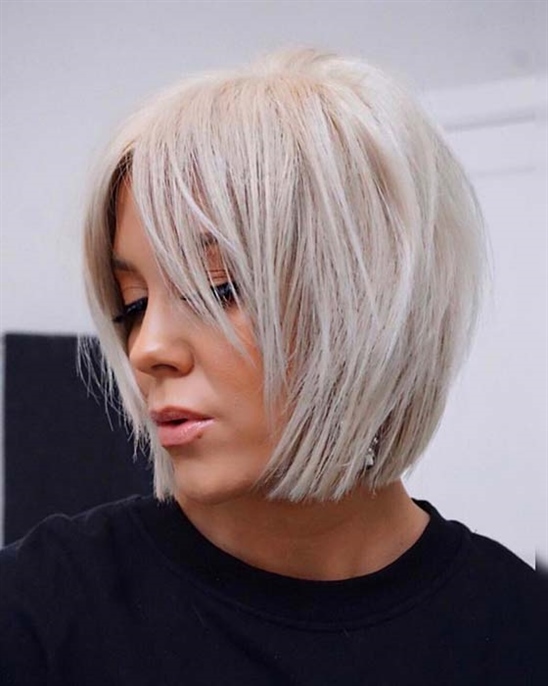 If you want to create simple and classy style that will complete office outfit, you can simply backcomb hair, tie it in a ponytail, twist the tail around the band and then secure the style with bobby pins. If you have a bang you can twist it and backcomb for glamorous look. Center parted hairstyle will also look neat and elegant. In this case too follow the steps to create cute bob. In order to create messy bob hairstyle there is no need to create ponytail and then style bob up-do. All you need is to pull back tresses and pin them with bobby pins.
#3 
In fact, there are infinite styling options to create cute bob hairstyle, and it is simply impossible to mention all styles. Do not stuck in a rut and experiment with different styles to create eye catching look on any occasion.
#4
#5
#6
#7
#8
#9
#10
#11
#12