Winter brides, today we are going to represent some winter wedding hairstyles for 2017. Winter is an excellent season for your wedding. The temperature will give a glow to your cheeks while the falling snow will provide with the perfect backdrop for your photographer. Take advantage from all these benefits by picking the dreamiest mane ever for your Big Day. I am sure you are busy planning your wedding party but don't forget about your hairstyle as well since it is the most important part of your image.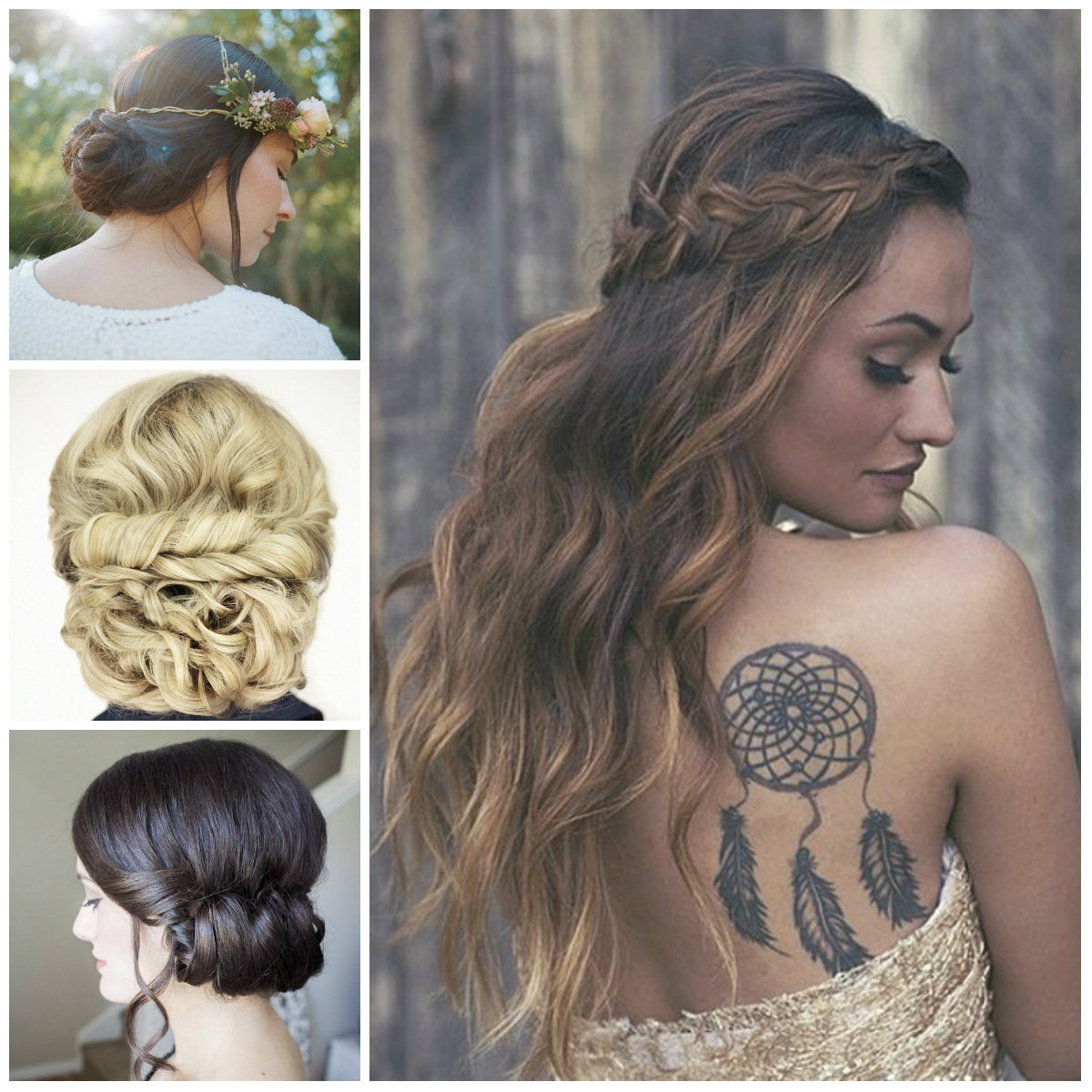 Simple Braided Bun with Floral Crown
Some females prefer to wear a simple hairstyle even on their Big Day. The beauty of this style comes from a simple bun that has been braided before would be secured into a bun. It is pretty messy and looks absolutely gorgeous with a floral crown that reminds us of hot summer days. Keep in your mind that this bun is more flattering when you leave some strands at the front.