We all know that black women are graced with natural kinky and thick hair and it allows them to style their hair the way they want. 2022 black women's protective hairstyles help to avoid using harsh chemicals and tools on the strands. However these dos look great only on thick hair. Most of protective hairstyles require a lot of knitting, so you have to use some hair extensions. Apart from all these hairdos are gorgeous and stylish and they can make a perfect headdress for any modern woman.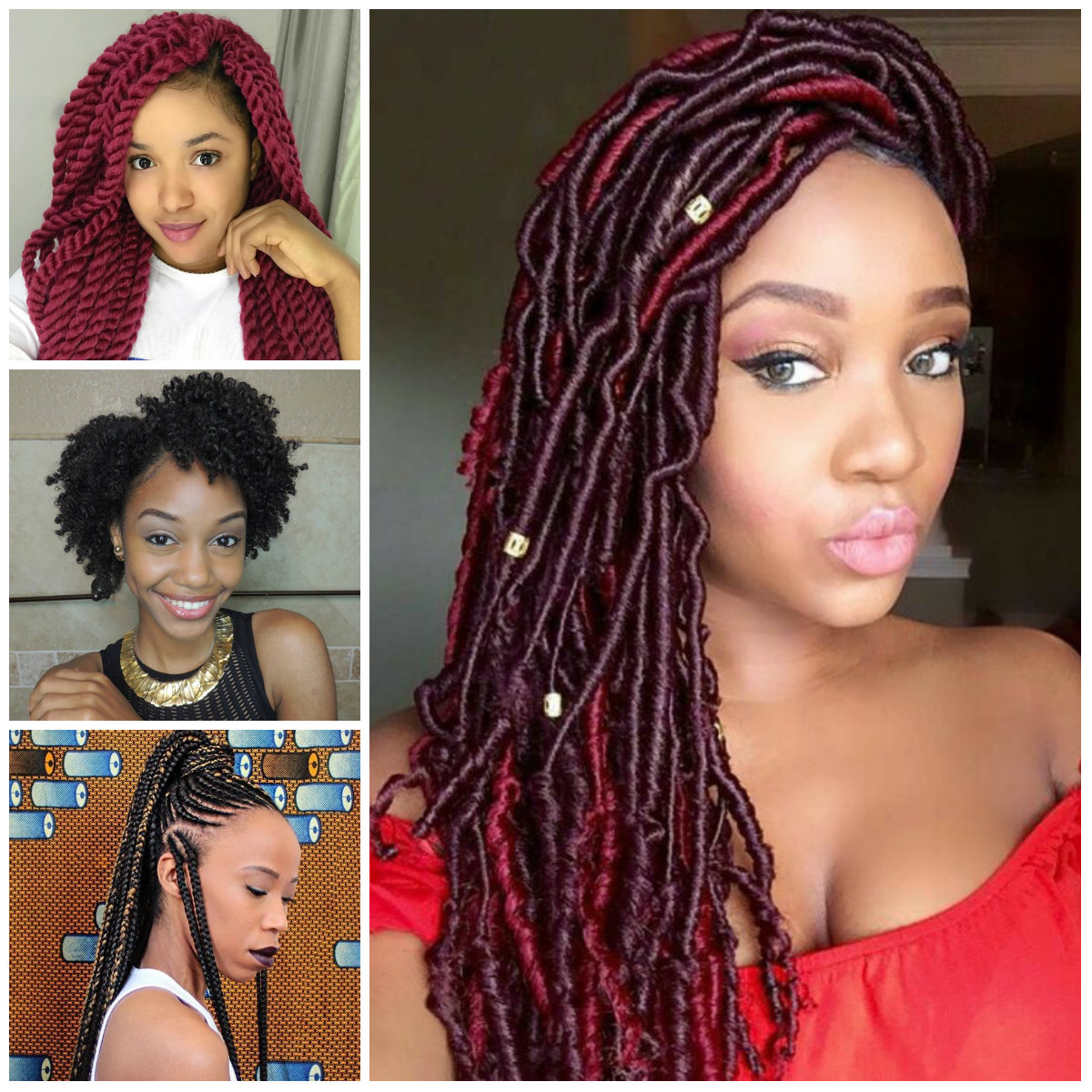 Faux Locks
These faux locks are close to natural dreadlocks, you can get them when you are not willing to create real ones. Faux strands have an eye-popping color that gives them a unique look. They are incredible for females with long strands, however while creating them, make sure that they are neat and tight, since it what makes them look chic and superb.
Cool Kinky Coils
The combination of brown and copper shades provides the wearer with a fantastic tone, but it is not the only thing that creates a top notch design. I mean lovely kinky coils that don't only have a protective power, but also make women's look defined. You can even adorn your unique coils with some accessories and style with a side sweep.
Relaxed Twists
Your short strands should never prevent you from rocking the coolest protective hairstyles, since there are many designs available for all hair lengths. This protective hairdo has been created on medium size or short hair. It involves twisting out your strands to form some beautiful coils. Then you can style them with a side part and sweeping them sideways in layers.
Braided Ponytail with Highlights
If you are one of those lucky girls that have long and thick hair then it is possible for you to get a hairdo like this. This fabulous style requires adding some black and brown hair extensions to the natural locks to create some lovely highlighted braids. Start creating the twists from different places but lead them to the crown where you will need a few of the locks to create a braided ponytail.
Huge Twists
The protective hairstyles are all about right chosen extensions. However you will want some help to knit hair flawlessly. After getting extension, you can be sure of creating a top notch protective hairdo like the one you see here. It involves some burgundy extensions that are turned into huge twists and then styled to form a beautiful face frame.