Pink Hair Highlights for 2021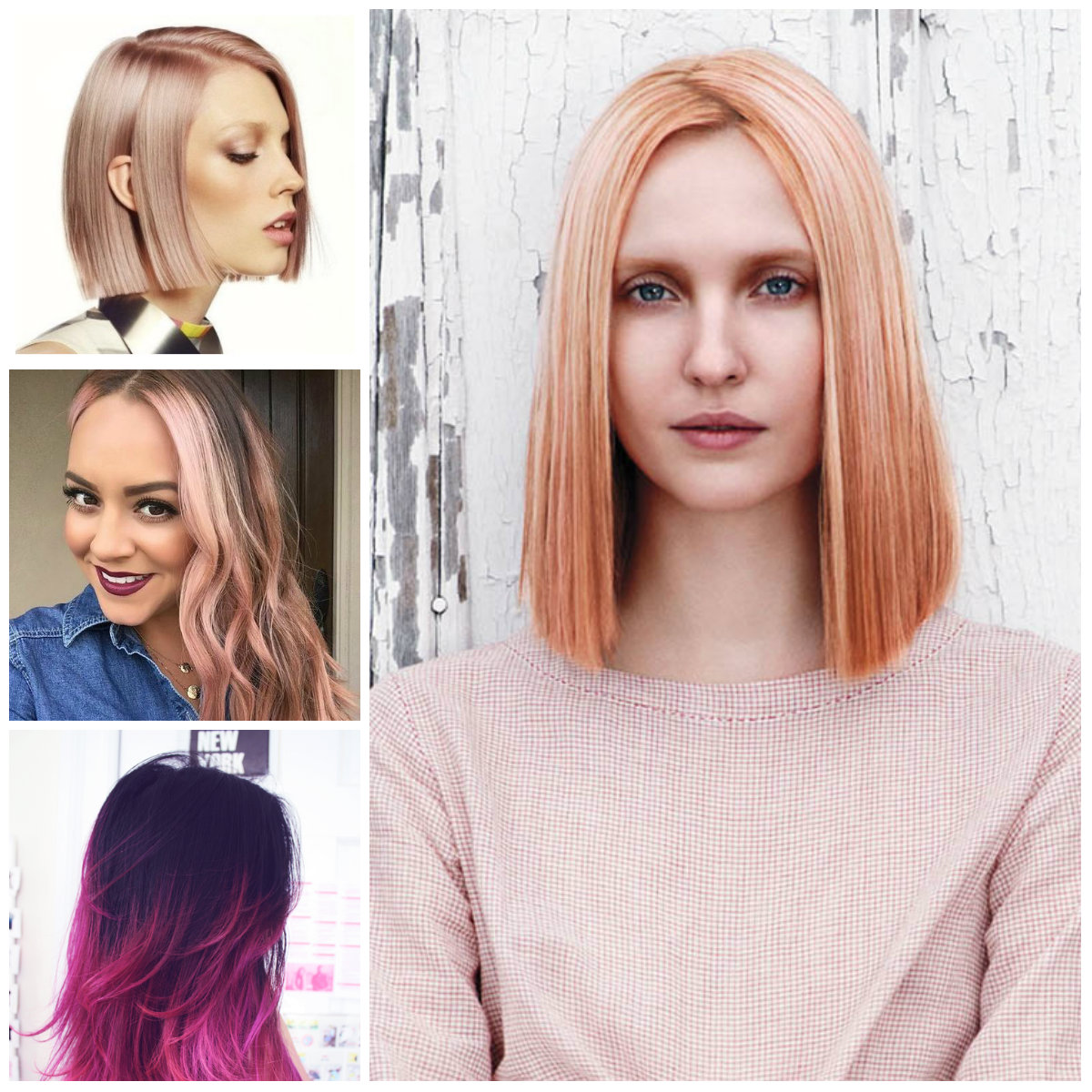 Pink and Brown
Didn't you know that you can combine your natural brown hair with girlish pink?  It is a classy multi-colored style which can be taken by ladies who are looking for new hairstyling ways. At least you can still keep your natural brown shade. To find the best pink hue, exactly for your brown hair consult with your hairstylist.
Purple plus Pink
Pink and purple combination looks unnatural and it is more than visible. If you love your bright shade then it is really great, because vibrant shades will always keep you in the center of attention. Thus, if you don't want to keep your hair so bright for a long time then opt for non-permanent hair coloring products.
Rose Hair shades
Natural darker shades accept pink in completely different way. This already violet hue is simply amazing and pretty sophisticated. I am sure after wearing this subtle pink you will never want to make it brighter. If you are not sure about this shade, keep in your mind that it is going to be hit in 2021 as well.
Pink and Pearl Blonde Hair
Pastel pink combined with crimson creates an impression of a bright and colorful bird. The bob haircut makes statement too and probably these shades wouldn't look so perfect without a straight bob haircut. You may keep your hair either curly or straight in order to show off the beauty of pink and pearl blonde shades.
Subtle Pink Hair Highlights
Not all pink hair highlights are created in the same techniques. There are really endless shades of pink and these are only a little part of what you can do with this delicious hue. Truly, do your own research, then consult with your hairstylist to make sure that the following pink shade is going to flatter your skin complexion.
Blonde with Pink Hair Highlights
The blonde is inarguably the best shade to work with. Strawberry blonde and pastel shades are combined to create an eye-catching golden pink glow. The hair length is not even important because on both long and short locks these shades are equally perfect. Opt for regular touch ups to keep your hair fresh.
TO READ MORE, GO TO THE NEXT PAGE